■Feature
薄いプラスチックのフロントパーツを背面からメタルリムで固定するという特殊な構造。
極限まで薄くしたプラスチック部分には負荷がかからないように細身のテンプルを使用。
生地の表面にネジなどが見えないのでシンプルでありながらも品のあるフレームに仕上がってます。


■Col
-1 Black / Silver
-2 Gray / Silver
-3 Brown / Gold
-5 Clear Yellow / Gold
-6 Brown Sasa / Gold


■Size
A:フレーム横幅 135mm
B:フレーム縦幅 45.6mm
C:レンズ横幅 48
D:レンズ縦幅 41mm
E:鼻幅 22mm
F:テンプル長さ 142mm
※下のサイズ表をご確認ください


■Material
フレーム : アセテート/合金
テンプル : アセテート
レンズ : CR-39カラーレンズ (UV99%CUT)
写真のカラーレンズが最初から入っています。
※お使いのモニター環境、お部屋の照明等により実際の商品と色味が異なる場合がございます。


▼▲▼▲▼▲▼▲▼▲▼▲▼▲▼▲▼▲▼▲
・日時指定がない場合、最短で発送いたします。

-Please check the following when shipping overseas-
Please be sure to enter your address and name in English.
*This item will be delivered on 12/11(Sat) at the earliest.
*Tax included.
*Additional shipping charges may apply, See detail..

About shipping fees
The shipping fee for this item varies by the shipping method. Customers can choose the shipping method at time of purchase.
Yamato Transport

Your delivery status can be checked online.

Shipping Fees are the same all over country inside Japan ¥0
DHL Express

Enter your address and name in English

Shipping Fees are the same in all countries outside Japan ¥2,500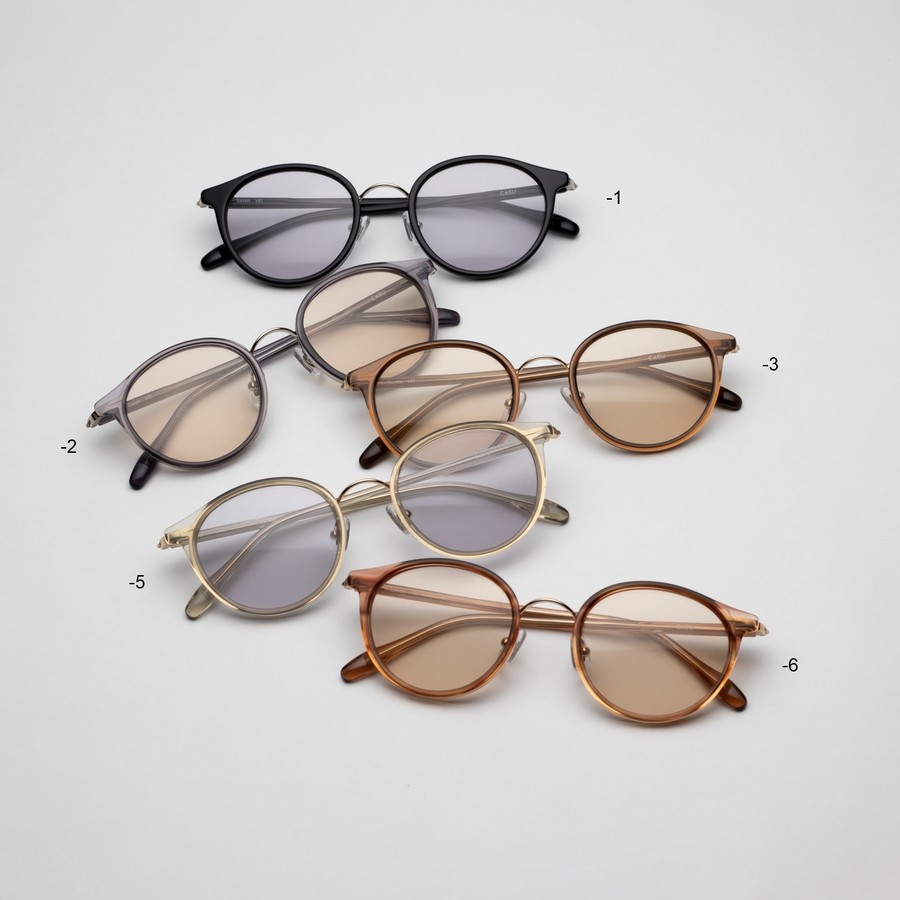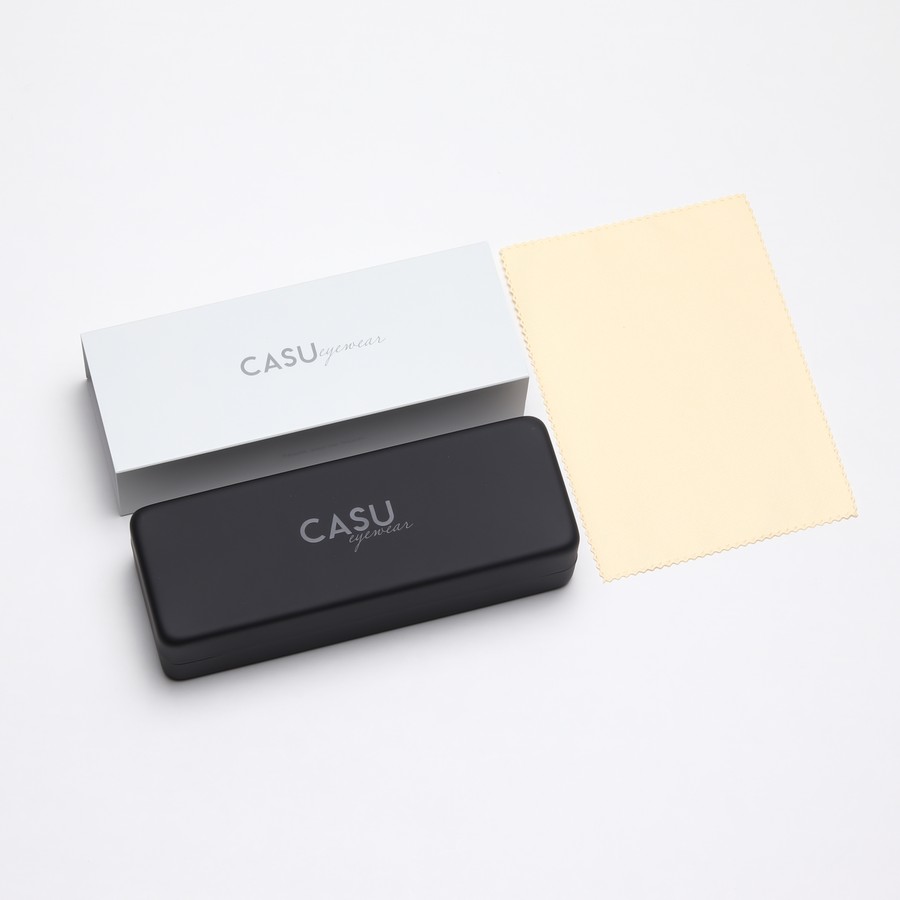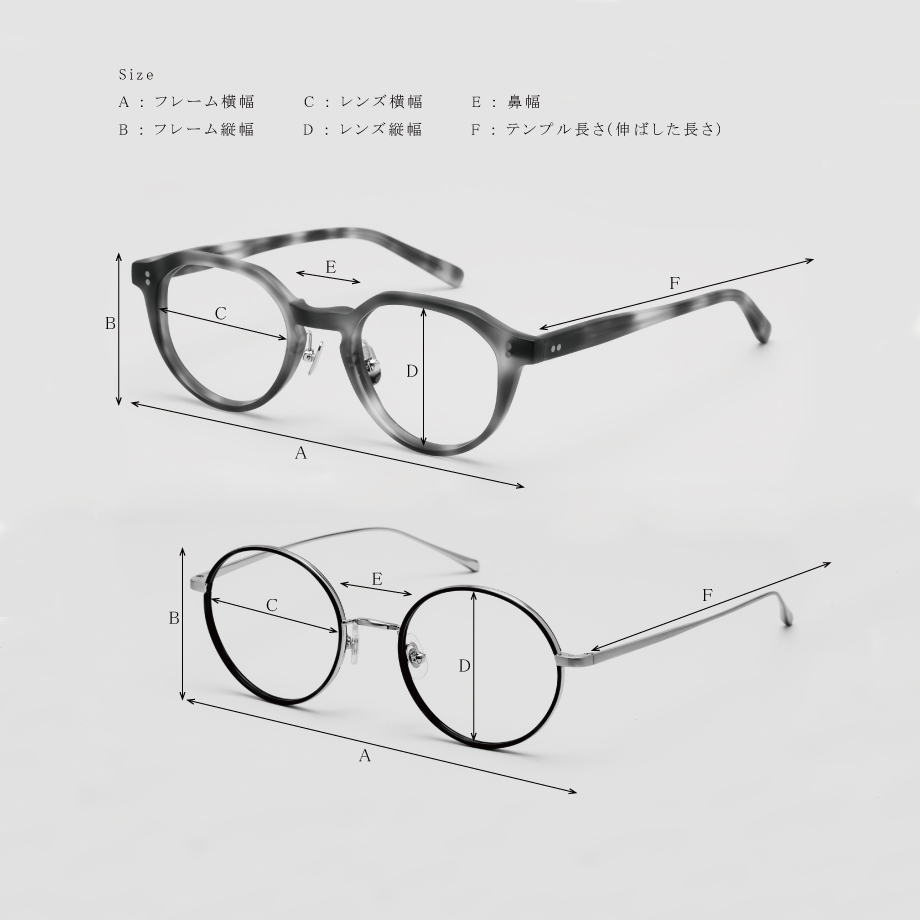 以下の簡易ラッピングご希望の方は
商品購入時の備考欄に「ラッピング希望」とご記入ください。