-Feature-
フレンチヴィンテージの雰囲気をそのままに、サイズ感、掛け心地をアレンジ。
リム裏側のカットやキーホールなど細部まで拘り、
フロントに肉厚を持たせたボリュームのあるデザイン。
鼻パットはアジア人でも掛けやすいよう内盛にし高めに設計。


-Col-
-1 Black
-2 Demi
-3 Gray
-4 Clear/Demi


-Material-
フレーム : アセテート
テンプル : アセテート
レンズ : CR-39クリアー (UV99%カット,反射防止)
※上記記載のレンズが最初から入っています。


-Size-
A:フレーム横幅 142mm
B:フレーム縦幅 46mm
C:レンズ横幅 48mm
D:レンズ縦幅 39mm
E:鼻幅 23mm
F:テンプル長さ 145mm
※下のサイズ表をご確認ください



▼▲▼▲▼▲▼▲▼▲▼▲▼▲▼▲▼▲▼▲
・日時指定がない場合、最短で発送いたします。

-Please check the following when shipping overseas-
Please be sure to enter your address and name in English.
*This item will be delivered on 12/11(Sat) at the earliest.
*Tax included.
*Additional shipping charges may apply, See detail..

About shipping fees
The shipping fee for this item varies by the shipping method. Customers can choose the shipping method at time of purchase.
Yamato Transport

Your delivery status can be checked online.

Shipping Fees are the same all over country inside Japan ¥0
DHL Express

Enter your address and name in English

Shipping Fees are the same in all countries outside Japan ¥2,500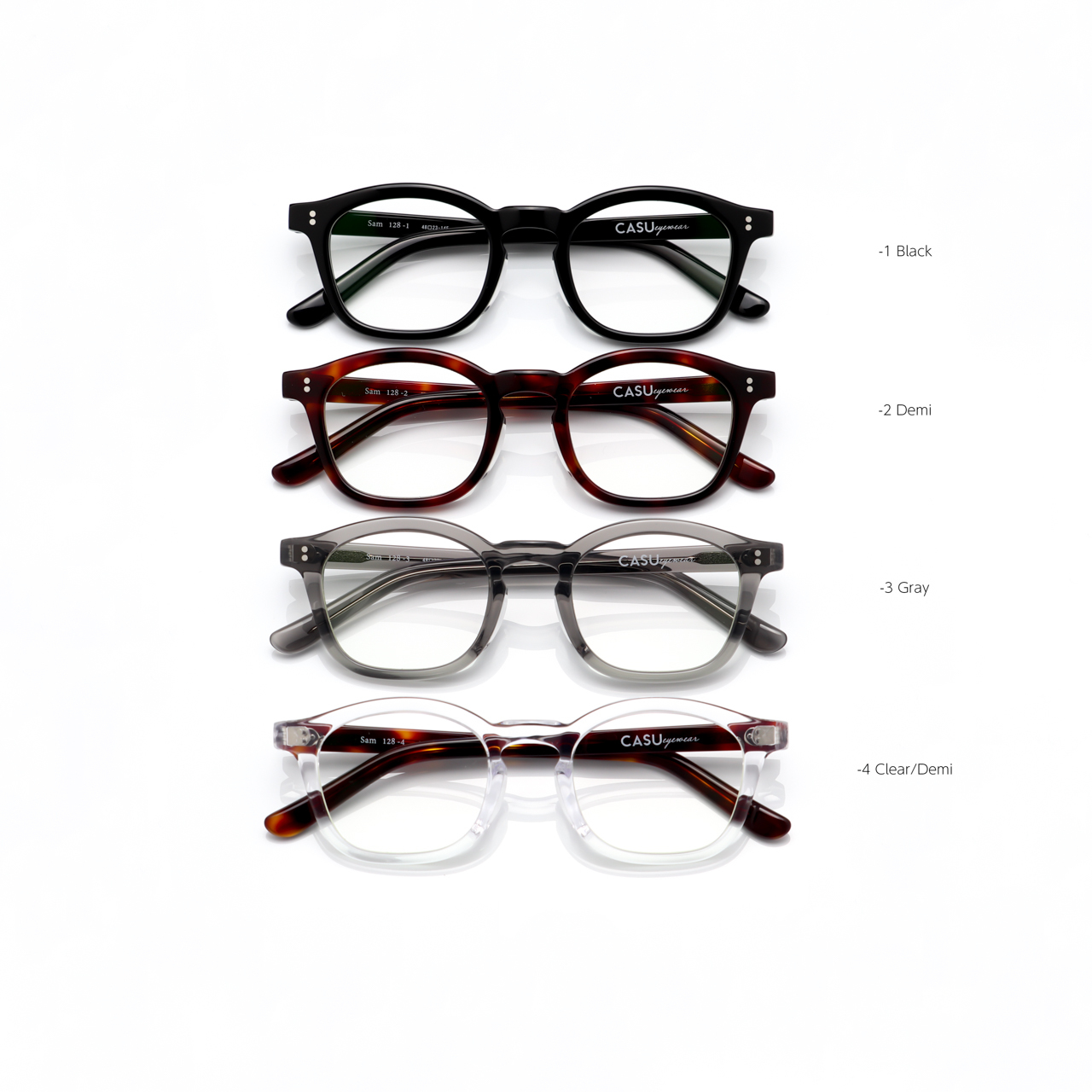 以下の簡易ラッピングご希望の方は
商品購入時の備考欄に「ラッピング希望」とご記入ください。